Greetings Businesses and General Public,

You are cordially invited to the second bi-annual Davis Progressive Business Exchange social/mixer/business fair. Please join us for hors d'oeuvres, light refreshment and entertainment for the whole family with Dilly-Dally the Clown making custom balloon creations. The first 100 visitors will receive a free t-shirt with the Progressive Business Exchange Logo and all of the businesses that are participating in this event.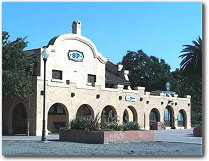 The event is on October 25, 2006 from 5 PM to 7PM at the Cantina Del Cabo. This is located a half block away from the Davis AmTrack Train Depot and the address is: Cantina del Cabo, 138 G Street, downtown Davis, CA 95616. For those that plan to have a table to display their business, they need to arrive at 4:30PM. There is a $20 tabling fee for non-members.

We have 3 major sponsors of this event, which includes: Tom Lovering, Owner/Manager of Cantina Del Cabo, The Ink Monkey, and David Pinto Insurance Co.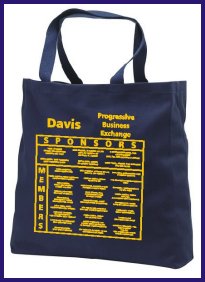 There are at total of 24 host members of this organization (DBA ProBizExchange) who would like to see you at this event. They are: Paul Gerowitz, Attorney at Law, Criminal Law Practice; Jim Provenza, Attorney at Law, Government Relations; Mike W. Jansen, Attorney at Law, Personal Injury Attorney; Terry Ramm, Vice President, First Northern Bank; Stephen J. Chaudhry, Independent Account Executive, Davis Shopper's Guide; Janelle Alvstad-Mattson, Office Manager, Seismic Computer Management; John Hausler Owner and Stylist, tangles; Heather Caswell, Owner/Manager, The Wardrobe; Steven MacNear, Mass Mutual Financial Group; Donna Miller, Owner, Miller Home Care (Meticulous Cleaning); Stephen Souza, Owner, Ultra Clean Pool Services; David Pinto, Agent, License #0E07293, Farmers' Financial Services; G Richard Yamagata, PhD, CEO/President, VME, Inc. web hosting and design; Robert Nickerson CEO/General Partner, Omsoft Technologies, Inc,, An Internet Service Provider; Diana Gustafson, Emergency Services Director, American Red Cross; Chim Patel, Owner, The UPS Store; Jack Allen, Sir Speedy Printing; Ram Sah, Agent, Sah Properties (Commercial Real Estate); Bob Bockwinkel, Agent, Lyon Real Estate (Residential); Laurel Fagan, Vice President/Branch Manager, Vitek Mortgage; Jerry Kaneko, DVM, Independent Owner, Housing Options; Corky Brown, Independent Owner, Environmental Homes; and Cantina Del Cabo, Tom Lovering, Owner and Manager.
We also are inviting businesses, individuals, or organizations that are participating in the business faire portion of this event. The cost of operating a table is $20 for non-members. This list is growing and we plan to cut off assigning tables at 50 tables. We currently are at 30 tables. They are: Dilly Dally The Clown (party and event planner with balloons); Marilyn Brophy of Lamppost Pizza Davis; The Ink Monkey; Marianna Paris of NUSKIN; Dave Thompson; and SMUD.

There are still a lot of business/organization table slots left for this event. If partisan political stands on issues make you uncomfortable, then you may not want to come by for the political and politician booths; otherwise, I hope that you can come and join us for this exciting and growing event.

Davis Progressive Business Exchange